LEAN Construction Project Delivery Methods - Job Order Contracting, IPD, 5D BIM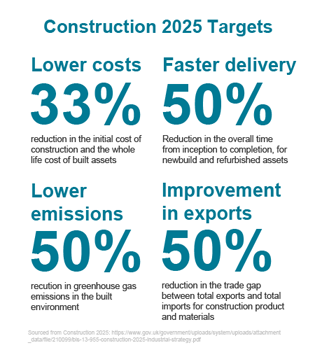 I submit that a 50% improvement in construction project delivery is possible in twelve months, let alone 2025.
Efficient project delivery methods such as Integrated Project Delivery – IPD for major new construction, and Job Order Contracting – JOC for renovation, repair, sustainability, and minor new construction, among others, are proven and have been practiced effectively for decades.  Both construction delivery methods drive collaboration and transparency (the two keys to productivity improvement), leverage well defined best management practices and processes, and have supporting technology is readily available.
So, what is stopping an major improvement in construction productivity?
Lack of education,
Cultural blockades set up by AEC firms,and
The failure of both Owners and Governments to accept responsibility and stewardship with respect to the life-cycle management of the built environment.
Job Order Contracting / Integrated Project Delivery
To learn more:
Center for JOC Excellence – jocexcellence.net
View original post 5 more words